ODICCI is a team of talented professionals who specialise in driving forward customer engagement and data acquisition to improve our clients sales. Our mission is to empower marketers to create interactive experiences that collect first- and zero-party data from consumers who opt-in to participate, and integrate them with their marketing automation platforms. 
We're on a journey
of epic proportions
We are a remote-
first company
ODICCI employees live and work all over the world,
our HQ is in London but we have employees in both Paris and India.
What started as a vision dreamed up by our founders has grown into a global
SaaS brand. Discover the team of visionaries leading us into the future
Jacques Prothon
CEO & Founder
David Buxton
Product Manager
Arnold Mahe
Senior Developer
Melissa Lucas - Cooke
Customer Success Executive
Roxanna Andreea
Senior Client Executive
Jonathan Quinzo
UX/UI Designer
Vic Manning
Global head of Customer Success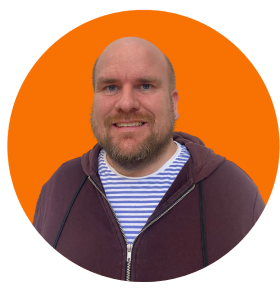 Jabez Ivan Joshiraj
Business development manager
Our values are part of our DNA. They shape the way we serve our
customers, our partners, our colleagues, and our community.
We Treasure Customers
We are totally invested in our customers' success & their partnership is the key toour greatest innovations.

We Cultivate Collaboration
Working across organizations, partners & customers sparks better ideas & enriches solutions.
We Value Diversity
We're committed to inclusivity & respect, affirming that diverse individual experiences, perspectives & backgrounds make us better.
We Embody Integrity
We're stand-up people that strive to do the right thing with openness, honesty & accountability.
We Have Grit
We address challenges with tenacity & maintain our character while working toward our goals.
Work from Anywhere
With our remote-first policy, Cerosians can set up shop from anywhere in the world and will receive a home office stipend.
Discover how to boost customer engagement,
maximise lifetime value and drive loyalty with
interactive marketing experiences.


Find out today how we help brands convert
more site traffic and grow email lists achieving
scalable, repeatable growth.