Turn Quizzes into Revenue & Personalise the Customer Journey
Attract customers to your online stores and engage them with quizzes that are fun and eye catching. Our quizzes are designed to increase customer retention and improve your data collection.
Benefits of a personalised
customer experience
When a customer visits your website, a quiz will help you to get to know each other. They're finding out more through the quiz and you're gathering more data (with their consent of course!). The customer feels looked after and nothing is better than that for your e-commerce!
A guided
shopping
experience
We can help you create a better customer experience, which can drive customer loyalty and repeat purchases. Personalized and intuitive navigation results in a faster and more enjoyable shopping experience.
Launch interactive
experiences
quickly
Launch eye-catching and engaging experiences on your websites using our time efficient and easy to use methods. This in turn leads to increased competitiveness and improved customer engagement, resulting in higher sales and revenue for your brand.
Put your First
and Zero-Party
Data to use
We help you to collect data about customers that is gathered in an ethical and engaging way. No more creepiness, way more profit.
Our Latest Quiz Experiences
With a wealth of features, integrations, and a dedicated support team, Odicci is the easiest way to increase conversions. But don't take our word for it; see how global brands are doing more with Odicci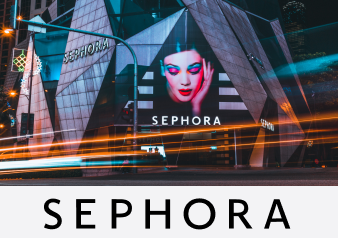 Sephora implemented quiz experiences into their email marketing to boost customer loyalty and collect valuable zero-party data.
Hotel Chocolat implemented an always-on quiz that helps the brand to collect zero-and first-party data, improving customer engagement.
New Look's quiz spreads their ESG messages to customers and promotes the the clothes recycling charity they support.
Discover how to boost customer engagement,
maximise lifetime value and drive loyalty with
interactive marketing experiences.


Find out today how we help brands convert
more site traffic and grow email lists achieving
scalable, repeatable growth.